Graphic Design
Your Brand Is A Top Priority
Logos
Logos start at $49! You'll always receive the original artwork in vector file format.
Why You Need A Professional Logo Design
A logo isn't just a tiny piece of art; it's the building block your company needs to build a strong brand identity with. Using it on various parts of your business, such as website, packaging, label, social media, printed materials, etc., gets your brand the much-needed visibility.
A logo becomes timeless when it uniquely identifies your brand from your competitors. If it gives a view of the business you are into in just one glance; then it's a great logo! Every business is different, and their requirements are different too. That's the reason why Orlando Web Development provides you with a custom vector logo at the most affordable price around. We also help you create your own logo every step of the way, including a specialized Font and tracing of your old design, if applicable.

AVATAR
Avatars are used for favicons and social media uploads
ICON + TEXT
In a vertical configuration that can be used anywhere
ICON
Icons can be used alone when HTML text is selectable
LAYERED
Element layers can be turned off and on, as needed
Give us a call to discuss your ideas or select a package to order online.
Web Graphics
Different types of graphics used to make web design beautiful and user-friendly. Typical file formats include, BMP, GIF, JPG. PNG, SVG, and Google's WebP. Our designs only use the LATEST FORMATS! ~ see below ...

I Only Identify As A Button
BMP
Bitmap are the old-skool web graphics also associated with video games and vintage software and APPS.
GIF
Graphic Interchange Format is also an older format that was reinvented and commonly known, as Giphy!
JPG
Lossy compressed 24 bit color image storage format developed by the Joint Photographic Experts Group
If you currently have an older website your graphics your graphics need to be updated to modern standards, like the following formats:
PNG
Portable Network Graphics are most commonly used for logos or buttons that require a a transparent background
SVG
Scalable Vector Graphics (W3C) replaced GIF in many instances. It's not used to its fullest potential yet, even on this website!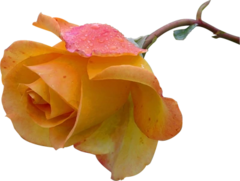 WebP
Google's design can be used in place of JPEG, GIF and PNG, WebP images can be lossy like JPEG or lossless like GIF and PNG.
Design vs Print
Print design is a concept which is frequently confused with printing – clients usually expect these two services to be done with the same service provider (usually a design studio). However, this is not the case.
What is Print Design?
Print design is a graphic design process. Its end-product is a design in a digital form (.psd, .tif, .indd etc.), which then gets printed onto a material, such as paper, cardboard, plastic, metal, ceramics, connton T-shirts, etc. Print design, therefore, does NOT include the process of printing, i.e. producing hard copies of documents and other designs.
We'll design your business card, brochure, magazine ad and ... more!
Brochures
Flexible Formats for a Customized Approach! Our brochure designs include compelling text, a call to action, graphics, as needed, and a visually compelling layout. OWD can help you achieve the look you are going for.
Hand-Out Flyers
Simple and highly-effective, business flyers can be used as handouts, mailing inserts, promotional items and more. We "DESIGN" a variety of sizes to be printed on your favorite paper stock. We recommend Vistaprint's flyer printing.
Tell us what you need and we'll provide a custom quote for design-only.
Product Photos
We have the right equipment and know-how to photograph just about ANY product, vehicle or aircraft. We'll shoot on-location or we can take your samples to our private studio.
Corporate
On-location headshots and executive portraits! Choose from up to 24 online digital proofs. We don't print photos, but can recommend local and national professional print labs for desktop or up to wall mural sizes.
Tell us what you need and we'll provide a custom photography quote.
Video / Presentations
We provide basic single-camera 4K video taping with a Sony A7RIV, still and animated graphic overlays, and light editing services for website HERO sections. Need a promo video or ad? We might be able to help you ...